Share
Behind the curtain of Simone Heng
At 28, the Singapore-born Australian media personality has found it in herself to develop her own name, face and voice as a brand.
December 13, 2012 12:06 by Muhammad Aldalou
Her name is on the fast track to becoming a household one in the Emirates. To you, she may sound familiar as a presenter on Virgin Radio. For others, they might know her as a producer, columnist, TV presenter or a media personality. And judging by her social media interaction, she certainly has a growing group of enthusiastic fans.
You've become like a home-grown celebrity in Dubai. Do you get noticed outside, and how have you dealt with it?
Yes it's happening more and more lately. I don't mind it at all unless I'm having a really bad day but most of the time I enjoy hearing people's opinions about my projects.
You were described as 'being your own brand now'. Was that something you worked towards or is all just a blur of success?
I don't think it was something I worked towards. I came to Dubai with Virgin and got a TV show on Dubai One 8 weeks after arriving. It snowballed from there and I just indulged all of my interests. TV, radio, art, fashion and DIY and I think, by some strange twist of fate, it all came together and made the "Simone Heng" brand. I am just grateful people love what I do almost as much I love creating it.
Do you have a talking addiction?
I grew up in a family of talkers,you basically had to shout to even be heard. Asian people in my family seem to sound like they're shouting, even if they are just discussing the weather. I think early on in my career I was quite narcissistic and wanted to be heard, most young people do, but 8 years on I think I have become much better at listening and I am bored of what I have to say. I want to learn about other people, whether it be their brands and products or simply their life story. I am pretty bored of me.
Did you used to get a lot of compliments about your voice when you were younger?
I was always chosen for debating teams and public speaking things at school, I used to read in church on Sundays. My Australian accent neutralised a lot in Singapore (where I was working prior to Dubai) and I lose my voice quite a lot now because of the amount of work I am doing so I think my voice has changed a lot, much less nasal now that I am 9 years living outside of Australia. I used to sing competitively in high school too so I learnt a lot about the diaphragm and where your voice comes from during those singing lessons and those lessons still serve me well now.
You talk, you're filmed, you write and you appear on magazines: does it feel a little surreal to you?
I look at a lot of entertainment and lifestyle presenters overseas, in larger markets, on a much smaller scale I am doing what they do. So I don't feel it's surreal, I just think it's part of my job and the machine needs to keep churning along so I can make a decent living and set myself up for the future. I don't ever believe in fame for fame's sake. I don't like doing press if I don't have a new project to share. I was on HBO Asia to 300 million people before Dubai and I did covers in Malaysia and the Philippines and I suppose then it was surreal, I was very young. Now it's work and I accept it.
Turn the page Kipper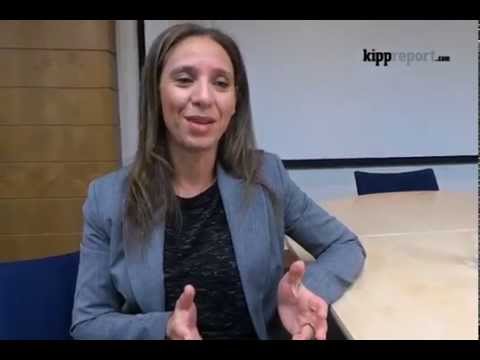 "This is an exciting time for the region."
April 21, 2014 5:44 by kippreport