Share
Etihad flying in the right direction?
Here's what the brand experts say...
March 6, 2013 5:46 by Muhammad Aldalou
Last week, Abu Dhabi's Etihad Airways rolled out a global advertising campaign for the first time in three years and it was – as you would expect from an international airline – rather extensive; spread across regional and international TV, print, outdoor and digital mediums.
The campaign, titled 'The World Is Our Home, You Are Our Guest' was created by M& C Saatchi.
Kipp is no expert on brand marketing, but it's safe to say that any campaign of this magnitude takes a lot of blood, sweat and tears to create a message that would leave a memorable and positive sentiment behind. In Etihad's case, considering the three-year gap between campaigns, it's even more pertinent; precisely because it is how the airline will be remembered for years to come. First impressions will be created and existing ones may be re-evaluated.
Peter Baumgartner, the airline's chief commercial officer says 'it's not a rebranding exercise, but a continuation of our brand story drawing from the values of our home in Abu Dhabi and our inspiration from around the world'.
As we've already mentioned, we aren't the experts and although a campaign can be aesthetically pleasing, how strong and unique is the message it sends out? And does it carry a strong defining concept? Kipp turns to a few branding and marketing experts in the region to find out:
Zak McKinven, Brash Brands:
This is an interesting direction for Eithad to take and it echoes the execution of last year's John Lewis TVC (in the UK) where 'Two Worlds Connect'.
The production value contributes to a well-shot ad which does communicate the brand very well. However, the tagline 'The World Is Our Home, You Are Our Guest' could possibly be construed negatively rather than in a positive way. A single, defining concept would really help in adding a sense of coherence to this campaign.
Alex McNabb, Author & Founder of SpotOn PR:
It's a beautiful video. When it comes to the filming, the message it sends and the production value, you can't fault it at all. The trouble with it is that it's not terribly discoverable, and that's what you want to create nowadays, digital discoverability. Telling a story through a campaign is an integration of mixed components and not just one element. As far as I can see, that's a missed opportunity.
The production value is brilliant but putting all their 'eggs' and money in one basket and behind one single broadcastable commodity – as beautifully done as it is – is slightly old-fashioned. There should be content behind the ad and its tagline, and create that broader appeal beyond just a single minute of glory.
Scott Feasey, MD of Iris Middle East:
My immediate thoughts were that it is 10 times better than their last campaign.
I like the music, the very stylized, premium feel and the end positioning line. Although, personally I would say it is slightly pretentious and the split screen and frequent cuts makes you dizzy.
Overall I think this is a step in the right direction for Etihad, but it does leave me a bit cold. It doesn't have the warmth or the emotion it should have – it feels too aloof, out of reach and just not for me.  If I am their guest, I don't see it.
Said Aghil Baaghil, Marketing expert and author of The Power of Belonging:
The advert does deliver three important things; Luxury, World and Guest. I like how Etihad is a 'modest luxury' and simple brand, but my concern is that there are lots of airlines within the GCC battling for the luxury arena, but which one of them owns it? Secondly, I didn't see how they differentiated themselves from Qatar and Emirates; they both seem to speak the same communication language.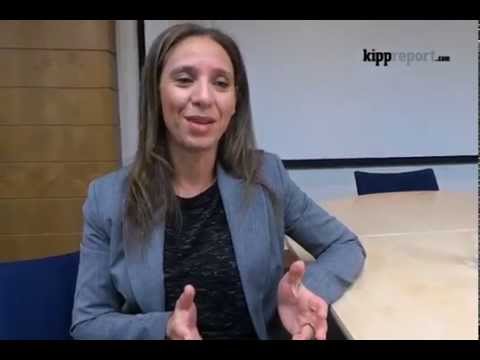 "This is an exciting time for the region."
April 21, 2014 5:44 by kippreport