Share
REVEALED: Proof you may have too much personal information online
A new internet safety campaign launched in Belgium warns of the harm of over-sharing personal information online.
September 27, 2012 8:10 by p.deleon
At this point of time, how much of personal information do you think you have floating about cyber space? If you are anything like Kipp, you probably answer in the negative. You are the exception to the rule…everybody else may not know how to draw the line between sharing and over-sharing, but you certainly do.
So did some unsuspecting volunteers of an internet safety campaign who were invited to have their minds read by a 'psychic' for an upcoming TV show. Dave, the 'psychic' provides enough theatrics expected from most hocus pocus clichés-from jumping about, looking intensely into your eyes and holding your palms. Until he starts to give you information about yourself, really personal information. From your credit card account number, where you live, to your personal relationships and how much you want to sell your house for.
While the volunteers still have their jaws dropped, the 'psychic' reveals the source of his knowledge. The curtain drops down to show a team of hackers with masks (just for theatrical affect) who have been feeding Dave with the results of quick online research.
Here is the video
An excellent campaign, in Kipp's opinion. It is also one which provides food for thought-just how large is your online foot print? From the basic information you share on social media, it may be time to review how secure your online bank accounts are. Do you need to set up a proper guard for your personal laptop or cellular device? Do you ever use unsecured network? May sound a little paranoid, but it is worth considering. Just think about what Dave could tell you about yourself, if you had walked into his special tent.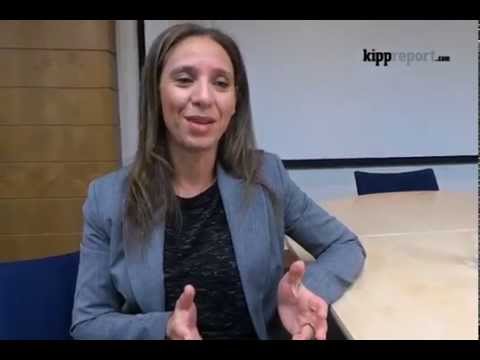 "This is an exciting time for the region."
April 21, 2014 5:44 by kippreport